FANUC Parts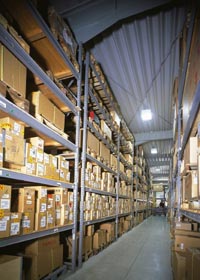 Fanuc parts number formats
AXXX-XXXX-XXXX#...
(example) A06B-6102-H111#H520
Tips:
The three dots at the end of the fanuc part number above represent additional characters that may be present and vary in length.

Make sure to have the correct number of characters in-between the dashes.

If the part number has an R at the end, try dropping the R and the subsequent characters and searching on the base part number only.
All GE Fanuc Parts carry a warranty and have been tested by us. We can offer shipment next day through most of Europe and some parts of the USA.
FANUC PARTS our technicians can repair and exchange most Fanuc drives, Fanuc power supplies and printed circuit boards with a quick turn around, saving you money over purchasing new replacement Fanuc parts. Expedite services on replacement parts may be available. All fanuc parts are repaired to factory specifications or above.
Supplying FANUC PARTS to England, Ireland, Northern Ireland, Scotland, Wales, Albania, America, Argentina, Australia, Austria, Barbados, Belarus,Belgium, Bolivia, Bosnia, Brazil,Bulgaria, Canada, Chile, Colombia, Croatia, Czech Republic, Denmark, Eygpt, Finland, France, Germany, Gibraltar, Greece, Holland, Hungary, Iceland, Indonesia, Isreal, Italy, Leichtenstein, Lithuania, Luxembourg, Malaysia, Mexico, NewZealand, Norway, Paraguay, Peru, Philippines, Poland, Portugal, Puerto Rica, Russia, Saudi Arabi, Serbia, Singapore, Slovenia, South Africa, Spain, Sri Lanka, Sweden, Switzerland, Taiwan, Turkey, Ukraine, United Arab Emirates(UAE), Uraguay, Vietnam.