**Under New Ownership, Open and ready for orders **
FANUC Parts & FANUC Repair Services UK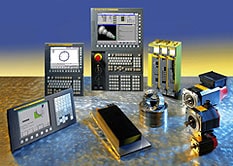 Do you have difficulty finding FANUC Parts for older generation machine tools with GE Fanuc CNC Controls and servo systems? As a specialist independent FANUC Spares Company we can supply you with these Fanuc Spare Parts. Our Sales Representatives are available from 8:00 AM to 5:00 PM (GMT) Monday to Friday to take orders and arrange for shipment of FANUC replacement parts. Our computerized inventory enables us to instantly check availability. Our Engineering team is ready to assist with Fanuc Repairs / Spares. We have customers in over 83 countries.
Featured Services
Competitive Warranty on FANUC Parts
We offer a very competitive warranty on Fanuc Spare Parts & Fanuc CNC Repairs and all parts have been tested by us before dispatch on bespoke real life-test simulators. We can offer same day delivery through most of UK, And next day to Europe and some parts of the USA.
Stock Availability of GE FANUC Spares
We have a growing inventory of over 35,000 original FANUC parts in stock ready for immediate worldwide delivery. By utilizing our services, you can save up to 60% off OEM prices. Request a quote today or call +447568431113 our FANUC UK customer service team will assist you.